APPLE A1370 11" Apple MacBook Air 11" Broken LCD/LED Replacement Service
This repair service will uses a brand new original LCD panel to replace your damaged screen, ensuring that issues such as color variation, disconnected soldered LCD cables, black screen, no display, and scrambled screen are avoided. If a non-original LCD panel is used, it is highly likely that you will experience these problems within one to two months. We have great confidence in our repair service and provide a warranty period of 3 months to guarantee that your LCD screen will function perfectly without any issues.
1. Repair Replacement Service is for LCD or LED screen display Panel ONLY.
2. Please make sure other parts of your laptop are fully functional.
How To Find Your Mac Model
The model number is printed on the bottom case.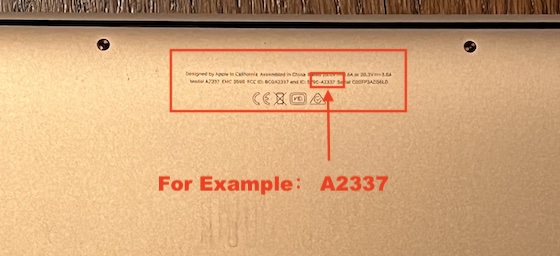 SHIPPING INSTRUCTION & REPAIR PROCEDURE
Once you complete you payment, you will see the detail shipping and service form information on your sales receipt within your L2Order.com account. Please follow the instruction to prepare your computer's service form, your computer will be assigned a service number. With that service number, we can identify your computer and you can keep track all your repair status.
You will need to ship your laptop to us for repair first and we will cover the return shipping (except international orders). International customers need to pay for the return shipping cost. We offer free return shipping to US customers only.

We need you to ship the entire computer to us for repair. You don't need to include your ac power adapter or battery in the shipping package, we have our universal one for testing.

You also need to remove your hard drive if you do care about your data security unless you have backed it up. We will take no responsibilities on any data loss during transit or repair. We will insure your laptop(s) up to $500/ea when preparing your shipment. Should you need more insurance, please pay for the extra fee at $1 per $100 insured amount.
REPAIR SERVICE COVERAGE and REPAIR TIME
The repair service takes about 2 to 5 business days. This repair covers the replacement of your laptop BROKEN LCD/LED ONLY. Parts and labors are included in the listing price.
RETURN POLICY & WARRANTY

The repair warranty will be valid for 90 days starting from the date you receive your repaired laptop. It does not cover damages caused by mishandling or intentional damage.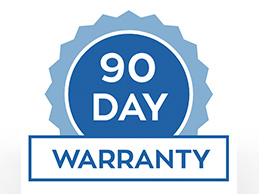 Should you have any further questions, feel free to contact us before placing your order. Thanks for your understanding.